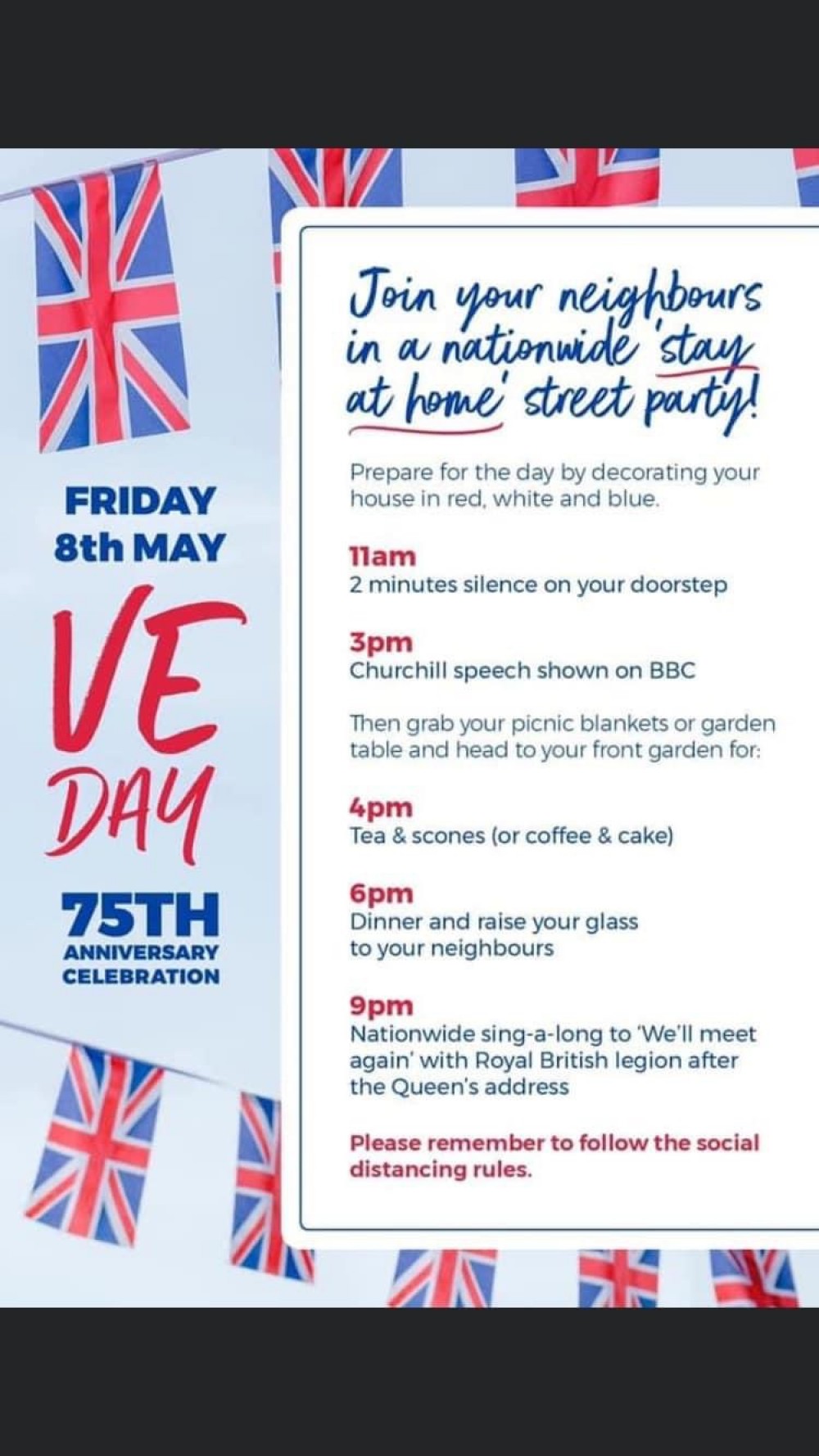 Although many plans and celebrations have been cancelled due to the coronavirus, you can still celebrate and commemorate VE day safely from your own homes.

On 8 May 1945, thousands gathered for parties on the streets of London's West End for the announcement of peace after six years of the Second World War. In a message broadcast to the nation, then prime minister Winston Churchill announced: "Hostilities will end officially at one minute after midnight tonight, Tuesday the eighth of May. We may allow ourselves a brief period of rejoicing."

At 11am, a national two-minute silence will be held to reflect on the sacrifice of those who fought in the war.

At 3pm, Britons are being invited to take to their doorsteps to raise a glass, cheer and clap during The Nation's Toast to the Heroes of World War Two. The official VE Day website reads that there'll be a chant of the phrase: "To those who gave so much, we thank you."

People have also been encouraged to mark the occasion in a picnic in their front gardens and have socially distanced parties on their driveways.

A pre-recorded speech by the Queen will be broadcast at 9pm, the very moment her father, King George VI, addressed the people over radio on May 8 1945.